Alternative to opioids for back pain? Balloons, cement
November 19, 2018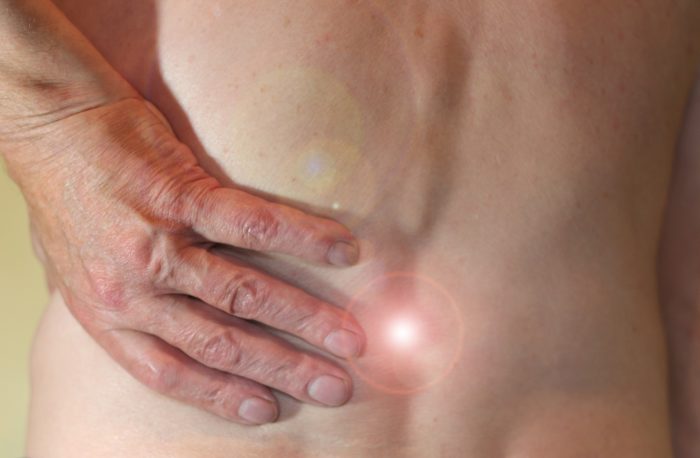 One morning, Caroline Harris, 70, woke up with severe pain in her lower back. Was it the exercise she did? Picking up that heavy object? Climbing a flight of stairs?
After a doctor's visit and an MRI at her local hospital in Huntingdon, Tennessee, Harris found out she had a vertebral compression fracture of the spine. The true cause? Osteoporosis.
"A misconception about spinal fractures is that some kind of trauma needs to occur, but we've had multiple (osteoporosis) patients come in who were just working in their garden and got a compression fracture or picking up a grandchild," said Sean Deeney, interventional spine consultant for Medtronic.
"One patient was opening up a can of V8 juice and heard a pop. It was her back."
Harris' daughter and son-in-law, who live and work in Memphis, suggested she go to Dr. Brixey Shelton, a radiologist at Memphis Vascular Center who performs Medtronic's balloon kyphoplasty, a minimally invasive procedure that stabilizes spinal fractures.
Over the past 10 to 12 years, Shelton has done about 1,000 balloon kyphoplasty procedures.
So what is balloon kyphoplasty?
With patients lying on their stomach, under moderate sedition, Shelton uses X-ray technology to guide his instruments into the fractured vertebra and inserts a small balloon.
The balloon restores the vertebra to its proper height and creates a cavity inside the vertebra, which Shelton then fills with cement.
"The cement fills those cavities and disperses through the fracture lines," Shelton said. "So, by the time we're done with the procedure, the fracture is repaired."
Patients come in at a 9 to 10 on the pain scale and come out of surgery virtually pain free, Deeney said.
"I tell my patients this is my favorite procedure to do because it's so successful and lifechanging," Shleton said. "When we do the procedure, the patient can't move or sit up in bed. When they wake up from moderate sedation, they are like, 'Wow, my back doesn't hurt anymore. What did you do?'"
Patients are put under conscious sedation and are out of surgery in 20-25 minutes. The only scar, a two-millimeter incision.
Harris felt so good after her procedure in February, her family took her out to eat at Cracker Barrel immediately following her outpatient surgery.
"All I needed was a small pillow behind my back and the chair," she said.
Dr. Brixey Shelton demonstrates how kyphoplasty works at his Germantown office.
The procedure works by using a small balloon to lift the fractured bone in place so it can be set with a medical cement. (Patrick Lantrip/Daily Memphian)
Dr. Brixey Shelton demonstrates how kyphoplasty works at his Germantown office. The procedure works by using a small balloon to lift the fractured bone in place so it can be set with a medical cement. (Patrick Lantrip/Daily Memphian)
People who've had a vertebral compression fracture are five times more likely to have another.
Looking at the MRI, doctors discovered this was actually Harris' second spinal fracture. She had one 10-plus years earlier that healed on its own.
Most people don't know they have osteoporosis until they experience an adverse event like a vertebral compression fracture.
Every year, osteoporosis is estimated to affect 200 million women and cause more than 800,000 spinal fractures a year. Most occur in the mid to lower back.
Although balloon kyphoplasty has been around for 20 years, less than 20 percent of those with compression fractures will get access to the procedure.
The alternative to balloon kyphoplasty is conservative treatment where patients are typically put on pain medication and wear a back brace for six to eight weeks.
"Putting patients who are older on bedrest and pain medicine at the age of 75 is not optimal," Deeney said. "We want to get them up and running back in the regular swing of life."
At one year, there's a 55 percent increased mortality risk with non-surgical management versus balloon kyphoplasty.
Shelton said so many of the women he treats want to know what kind of pain medication is required for the procedure because of the opioid crisis.
"This is so much in the news, these women come in and say, 'I don't want to take opioids,'" Shelton said. "If they take opioids for a month, they are addicted, or you can call it dependent; either way, they go into withdrawal."
Over time, the fractures can heal on their own and the patient will experience less pain, but they will have a chronic deformity that affects their quality of life and even their ability to breath.
"When you see little old ladies hunched over who can't straighten their backs out, it's because they've had multiple vertebral compression fractures that have never been treated," Shelton said.
While Harris was referred to Shelton, most patients see him after coming to the ER with severe back pain.
"We've got really good rapport with our emergency room doctors and hospitalists," Shelton said.
Over the past eight years, the internal medicine community, ER doctors and hospitalists have recognized the benefit of the procedure, and the adverse effects of traditional treatment, so they started sending MRI results to radiologists like Shelton, who perform balloon kyphoplasty.
"But there' still a lot of education that needs to be done," said Kevin Donahue, director of vertebral compression fractures marketing with the Interventional Pain Therapies Group for Medtronic.
Through a partnership with the National Osteoporosis Foundation, which has traditionally educated people on how to prevent a fracture, Medtronic is now educating people on what to do after a fracture.
"Through that partnership we've been able to educate the health care community as well as the patient community, so now we're seeing patients, family members and care givers now realizing there's another option and that their loved one can do more than sit in bed," Donahue said.
The partnership began with a pilot program to provide education to family and ER physicians in eight to 10 cities.
"We want to get the message out as people present to the ER with pain or fractures to get a complete osteoporosis workup and referral, and if they receive opioids we want to make sure that is really managed," Elizabeth Thompson, CEO the National Osteoporosis Foundation, said in a prepared statement. "If someone is going back for a refill after two weeks, they should likely have a bone density scan to rule out a vertebral fracture or osteoporosis as the underlying cause."
When a woman reaches age 55 or 60 most primary care doctors conduct a bone density scan to check for osteoporosis. If they do, they treat them with calcium supplements to strengthen their bones.
Medtronic's prototype patient is an elderly white woman. About 80 percent of patients are white women, 10 percent white men and less than 10 percent are African-American.
"Most of the people we treat are elderly, but still very functional," Shelton said. "They live by themselves, do their own house cleaning and gardening."
With ERs wanting to get patients in and out as quickly as possible, an MRI might not get ordered, or a primary care physician might not know the symptoms to look for, Donahue said, so patients should suggest an MRI if they feel sudden on-set back pain.
If the vertebrae have healed on their own, patients are no longer a candidate for balloon kyphoplasty.
https://www.dailymemphian.com/article/1341/Medtronics-alternative-to-opioids-for-back-pain-Balloons-cement#